Curriculum Vitae - Carolyne Viney BA Hons SFP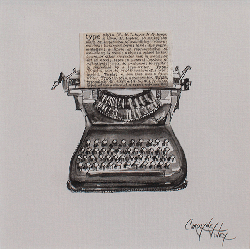 I am so delighted to be back at Sir Harold Hilliers Gardens for the Inspired by Nature exhibition 2016. It has been quite a journey since my head injury in 2010 but with the love and support from my amazing family and friends I have been able to create again. I hope that you enjoy both my acrylic work encompassing vibrant colour, with the more subtle retro work in both 2D and 3D.
Carolyne Viney March 2016
Following three highly successful solo exhibitions and having exhibited at the Southampton City Art Gallery, St Barbe Gallery, Affordable Art Fair with Karen Taylor Contemporary Art Gallery, London and Landmark Art Fair Teddington, Carolyne begins to exhibit again after a 5 year absence due to ill health.
As ever, it is the continuing voyage of discovery with my work which inspires me completely. My desire to capture, yet personalise, the wonder of the natural world around me is forever present. I have been focusing on building a new body of work for this exhibition with more florals and seascapes but still experimenting with different mediums and styles including using vinyl, books and manuscript as a canvas.
Carolyne is best known for her dynamic use of colour and texture, with creative blend being of utmost importance. Integrating both single and multiple split canvas' allows Carolyne to create a unique way to display her paintings. She loves to integrate texture within her work concentrating on the subtle tones in her florals combined with the drama of their backgrounds. Examples of which can be seen in exhibition today!
And so to a new chapter.
Illness allows time for reflection and acknowledgment of many things...
...the joy of painting is even more of a passion than before, which I did not believe possible. So many art forms to explore, so much to challenge and engage with and create new and exciting pieces to exhibit.
There is a busy year ahead with a month-long exhibition at Ku-Space Isle of Wight directly after Inspired by Nature and then Inspired by Wight exhibition in July, followed by Hampshire Open Studios with Ali Lindley in August this year.
To speak with Carolyne about her work, her commissioning service and work in schools or public demonstrations please email or call on 07816 687 934.